On April 27th, Legendary television producers Sid & Marty Krofft received an Emmy for the Life Time Achievement Award.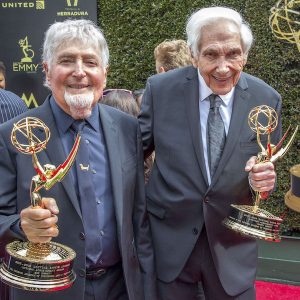 Honored for the body of work, from the 70's all the way to present day, the Krofft Brother's boast a whopping 26 title series and 21 specials. Their works spanning from the early 70's all the way to the present.
Having gotten their start as puppeteers the brothers were quickly noticed for their talent for their show "Les Poupees de Paris" the show which Marty says launched their careers. It wasn't long before they found themselves in the company of Walt Disney himself, whom offered them advice upon meeting. "Always put your name above everything that you create because someday it'll be worth something." The brothers took this advice to heart and it wasn't long before NBC approached them asking to make their own show. The result was H.R. PufNStuf, and was among the first of many hit titles that dominated weekend morning TV.
To this day the brothers are still producing shows, both fresh concepts such as "Mutt & Stuff" and reboots like "Sigmund & the Sea Monsters" which dropped on Amazon Prime in back in October of 2017.
Fast forward to April 27th, Sid & Marty stand together on the red carpet, reflecting upon their achievements of joy, laughter, and magic that they provided viewers over the years. When asked about what his secret to success was Sid replied "Get a Marty for a partner." When asked who his favorite character was, Marty replied "My favorite character's gotta be Sid."
Go Back
Search
Bios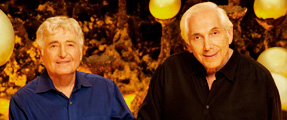 Many of the most colorful and fondly remembered children's series of the 1970s and 1980s sprang from the imaginations of Sid and Marty Krofft. Their groundbreaking, live-action fantasy shows were...
Read More
Awards
Music City News

Barbara Mandrell, Program of the Year, 1981

Action for Children's Television

Pryor's Place for Achievement in Children's Television, 1985

Youth In Film

Lifetime Achievement Award, 1992
History
It all started when Sid & Marty Krofft's father Peter Krofft, discovered seven-year-old Sid (born July 30, 1929) had puppeteering talent and auditioned him in his own production of "Snow...
Read More